Ladies and gentlemen, can I please have your attention. I've just been handed an urgent and horrifying news story. I need all of you, to stop what you're doing and listen. Cannonball!
The new Will Ferrell movie
Semi-Pro
looks like it's going to be ridiculously awesome. It's got Will, Woody Harrelson and Andre 3000 playing ABA ballers in the 1970s. I don't want to set expectations too high, but it could be the best movie of all time, possibly even better than
Rush Hour 2
.
Here's some pics of Will in character as Jackie Moon, with Heidi Klum in the latest
Sports Illustrated
swimsuit issue
.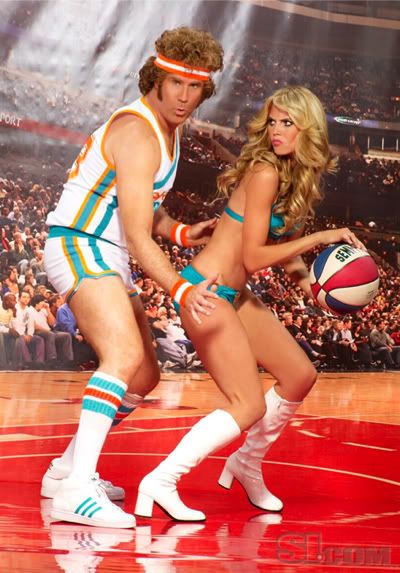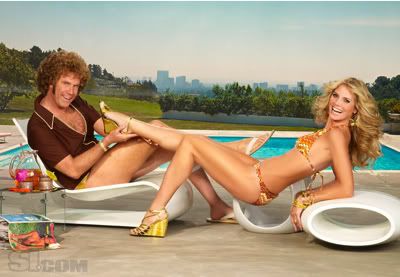 And the official trailer...