First of all, sorry to let the Kobe fans down but the topic of this post is NBA
RAPPERS
, not
rapers
. I was inspired to put this post together after reading
John Rillie's
blog where he mentions Tony Parker's album. (Side note: Mr Longoria isn't too bad on the mic! I play
Bienvenue Dans Le Texas
at XO every now and then and it gets a decent reaction.) I ended up diving into my CD collection to find
B-Ball's Best Kept Secret
, a collection of NBA players who wanted to be pretend rappers for a day (except Shaq, who turned it into a side career). It was released in 1994 and it's the kind of thing that you know David Stern wouldn't allow today in a billion years. I mean, these guys aren't dropping Will Smith rhymes - the first track on the album features Dana Barros talking about how he "stays strapped" and is "smokin' on chronic". For your listening pleasure I've got every track from the album below (minus the skits and interludes, and also minus the bonus track on the Australian version of the album -
Ain't We Dunkin'
by Rodney O! If anyone has a copy of this track send it my way, please). Because I'm such a nice guy, I've included three bonus tracks of my own at the end featuring more current NBA stars (actually, it's two NBA players and one NBA owner. And if you're looking for anything by Kobe or Chris Webber, unfortunately you're out of luck). Check it out y'all!
DANA BARROS
Check It

One of my favourite tracks from the album, it sets the tone that while these guys aren't lyrical beasts, the beats are tight and they're not going to necessarily embarrass themselves. Well, until you get to the tracks by Dennis Scott or Jason Kidd anyway...
MALIK SEALY
Lost in the Sauce

R.I.P. Malik. Most people feel this is probably the best track on the album.
SHAQUILLE O'NEAL
Mic Check 1-2 (feat. Ill Al Skratch)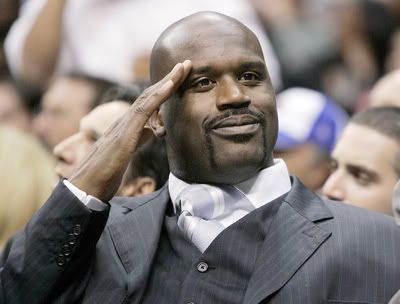 It's no
What's Up Doc
, but it's not Shaq's worst track. However, it might contain Shaq's worst line:
"I can freak it Shaq-a-pello / this big fellow / is that your girlfriend / how you doing, hello."
CEDRIC CEBALLOS
Flow On (feat. Warren G)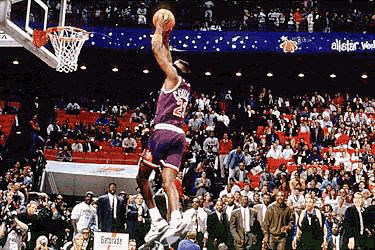 Much like Cedric's career, this track is mildly entertaining then instantly forgettable.
BRIAN SHAW
Anything Can Happen

Probably not the most upbeat track you're going to hear - it's about how Brian's parents and sister were killed in a car accident a year earlier.
CHRIS MILLS
Sumptin' To Groove To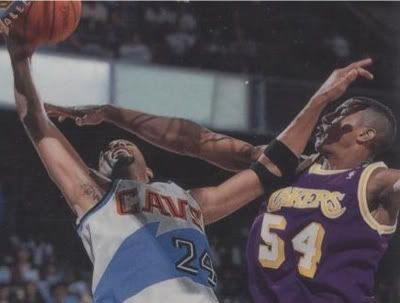 I'm too lazy to cut and paste what I said about Cedric Ceballos' track and change the name to Chris Mills.
JASON KIDD
What the Kidd Didd (feat. Money R)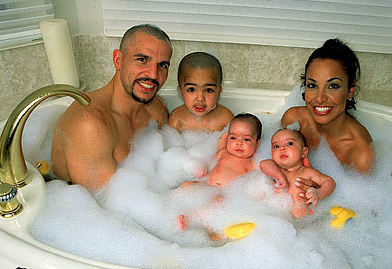 Horrible! I can't listen to this track without cringing.
J.R. RIDER
Funk in the Trunk

Super-ghetto. What else did you expect from J.R. Rider? Imagine if he was still in the NBA and released this track today -
"See California n*ggas yeah we straight drop bombs"
.
DENNIS SCOTT
All Night Party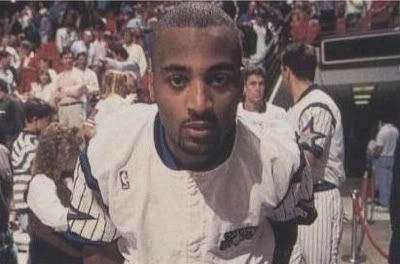 It's not as bad as the Jason Kidd track... barely.
GARY PAYTON
Livin' Legal and Large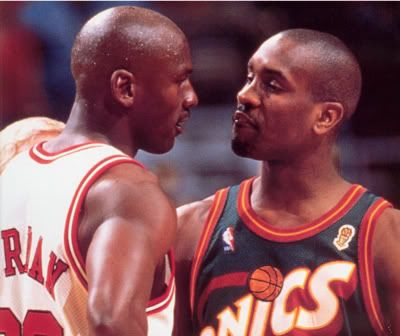 I'm biased because of my connection to Gary Payton and the Sonics, but I think this track is dope! It pretty much sounds like a typical Too $hort track, which isn't such a bad thing.
DANA BARROS & CEDRIC CEBALLOS
Ya Don't Stop (feat. Diamond D, Grand Puba, A.G. & Sadat X)

Nice posse cut to end the album. Oh, you're probably wondering about the pic. I didn't want to run another pic of Barros and Ceballos so I just did a Google Image search for "B-ball's Best Kept Secret" and that pic came up. That's probably what I'll end up looking like in 20 years.
BONUS TRACKS!
ALLEN IVERSON a.k.a. JEWELZ
40 Bars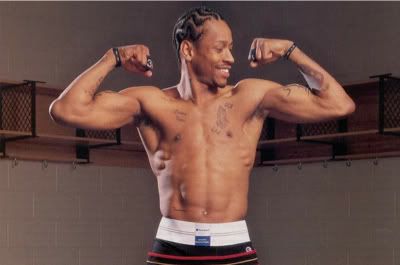 This is the infamous track that got Iverson in a lot of hot water with the league. What did he expect with lyrics like
"come at me with f*ggot tendencies you'll be sleeping where the maggots be"
.
TROY HUDSON a.k.a. T-HUD
Tru Luv (feat. Ray J)

You know what, I actually like this track. Troy Hudson takes his musical career very seriously, unfortunately he didn't set the world on fire with
his sales
.
JAY-Z
LeBron James playoff freestyle

Do you think the Cleveland Cavaliers love seeing pictures like the one above, with their all-world franchise player hanging out with the part-owner of the New Jersey/Brooklyn Nets? The same Nets who will have a ridiculous amount of cap room when LeBron becomes a free agent? Jay-Z recorded this track during the NBA Playoffs when DeShawn Stevenson and the Washington Wizards were trying to rip King James' head from his shoulders every time he drove to the basket.