In the
DAVID STERN IS AN ASSHOLE
(gotta keep the mentions of the words David Stern up) post, I mentioned that David Stern has a mancrush on Clay Bennett. Well, now it's time for me to come clean with my mancrush. I have a serious mancrush on Michael Jordan. When I was in Year 11 I had glandular fever and was forced to miss half of the school year, just sitting around at home trying to get better. One day my mum came home from the video store with
Michael Jordan: Come Fly With Me
- when I put it on and saw MJ say at the beginning of the tape
"Hi, my name is Michael Jordan. I want you to take a trip with me..."
the eyes got a bit watery (one of only two times a movie has made me get all emotional, the second time being when
Ricky gets capped
in
Boyz in the Hood
).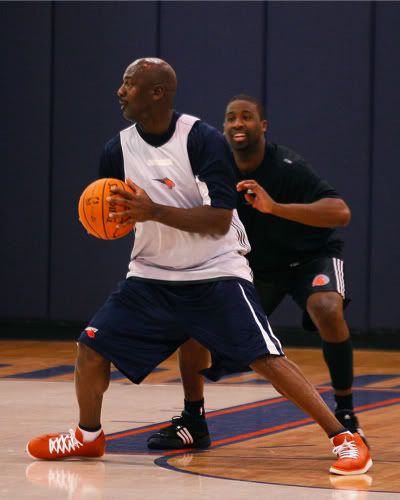 Jordan rocking the PHLYs in a practice session with the team he part-owns, the Charlotte Bobcats
Back on topic - these are the new Jordan PHLY kicks and they're hot like fire. They're that hot they totally destroyed my brain's capability to form a witty simile. They're named after Pop Herring, the coach who famously cut MJ from his high school team, but at the same time helped His Airness work on his game and helped install his ridiculous work ethic and drive.
Kickz101
and
dplayground
, you better get these in a size 15!
AND NOW, A MEGA-JORDAN PHOTO GALLERY. SERIOUSLY, IT'S HUGE, BUT IF YOU'RE A HOOPS FAN SCROLLING THROUGH THEM ALL IS WORTH THE TIME. THE FIRST PICTURE IS JORDAN WITH THE AFOREMENTIONED POP HERRING, AND THE LAST PICTURE IS JORDAN TODAY, BLAZED OUT OF HIS MIND. OH, AND IF YOU'RE A KOBE BRYANT FAN - YOU'RE NOT WELCOME AROUND THESE PARTS. GIT OUT!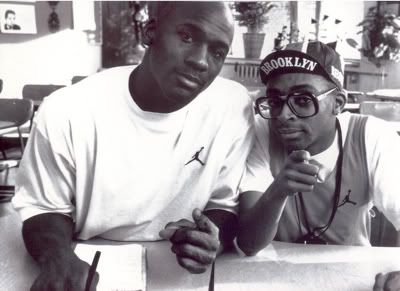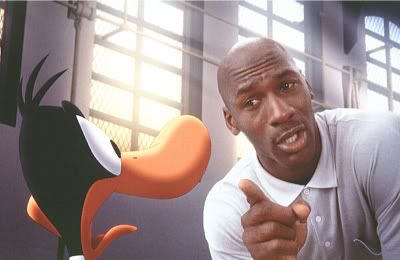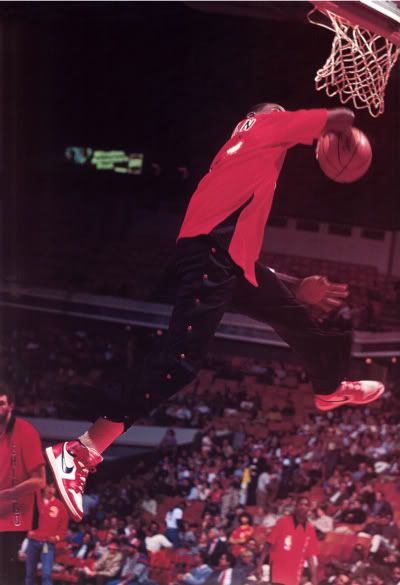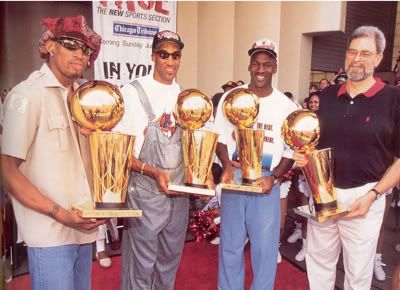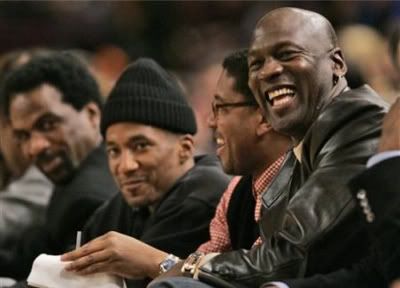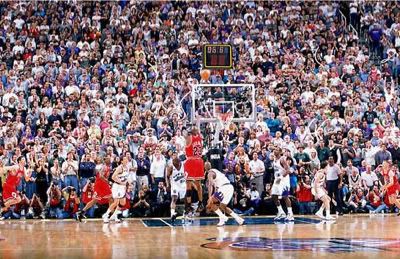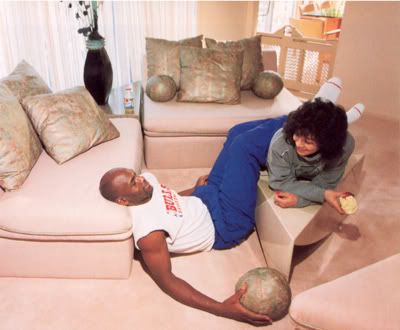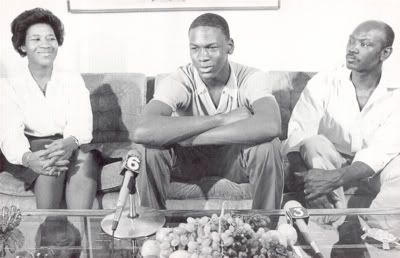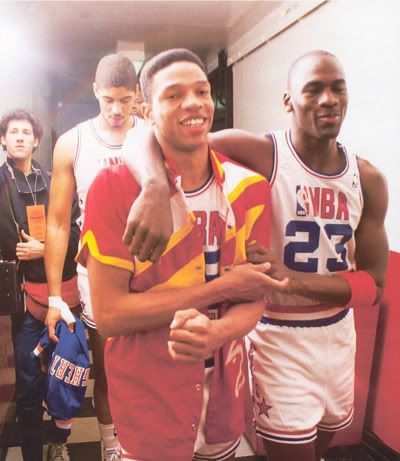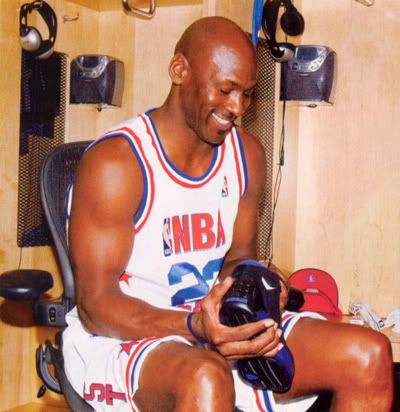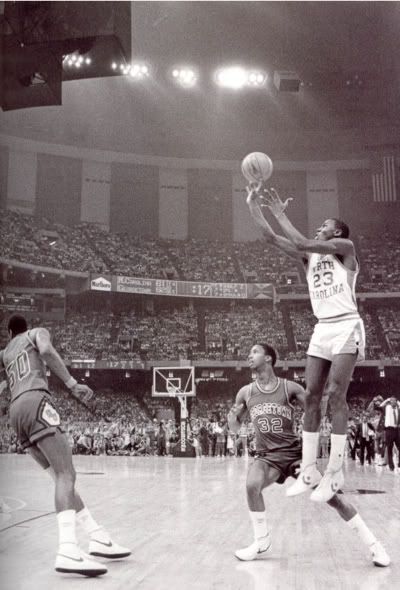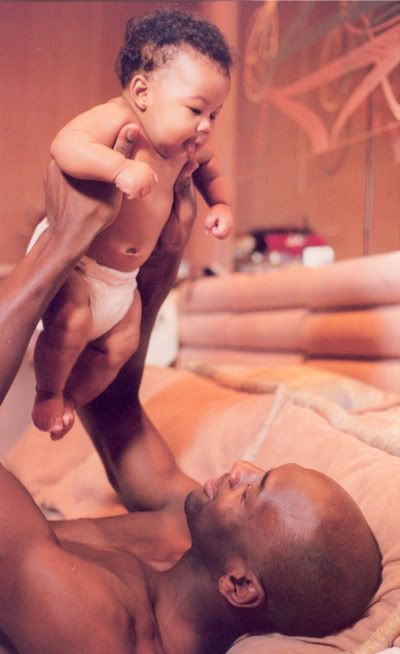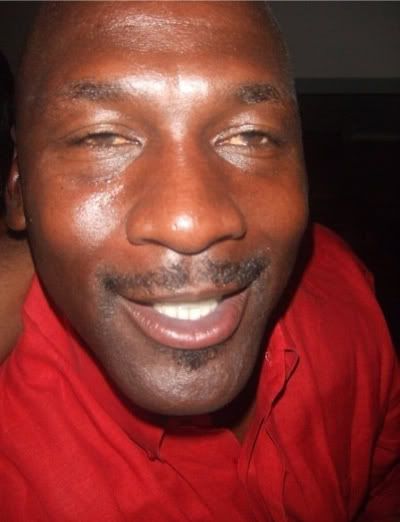 I've got five on it!