NBA Commisioner, David Stern (I'm going to try and use the words David Stern as much as possible in the next couple of hundred words to ensure this post comes up in the Google Alerts of David Stern), has once again come out to say that David Stern doesn't give a damn about the fans of the Sonics in Seattle. David Stern has said that Seattle's latest effort to save the team is a
"PR stunt"
. However, once again David Stern is talking out of his pompous ass. It's more and more obvious that David Stern is helping Sonics owner Clay Bennett move the team to Oklahoma City purely because David Stern has a mancrush on Clay Bennett.
Everyone is against the Sonics moving - Sonics fans, NBA fans, NBA players, NBA coaches. Everyone except for David Stern and Clay Bennett it seems. Here's some quotes from Shaq and other members of the Phoenix Suns when they visited Seattle earlier in the week (to
kick the Sonics' ass
, as per usual this season).
"It's dumb, it's stupid. They should have to wait from the bottom like everyone else."
- Shaq on Oklahoma City getting the Sonics rather than waiting for an expansion team
"Seattle has tradition, the Space Needle, and there's water here. Oklahoma City's a college town. You're not going to have the TV market there."
- Shaq-Fu again
"When I think of Seattle, I think of G.P., the Reign Man, Sikma, Lenny Wilkens. The Oklahoma City Sonics? When my son asks me about that, I'll say there's no such thing."
- Shaq a.k.a. Mr Awesome
"That's a bad road trip. It's cold. This shouldn't happen. Seattle's a great market, a great city, and I would think there's a lot of money in this city. It's a shame."
- Grant Hill on having to go on an Oklahoma City road trip
"The people who get shortchanged here, of course, are the fans."
- Grant Hill again
"Hopefully it will all sort out. It's a great place to play, a great city, and traditionally, they've been great fans."
- Suns coach Mike D'Antoni
"I'm sorry for the fans. It's a great basketball city. They deserve a club here... Obviously, I'm not privy to all the reasons, but it doesn't make sense on the surface."
- Steve Nash
Check out these links for even more on the Sonics situation.
Stern derides KeyArena effort as 'a late PR stunt'
, Greg Johns,
Seattle Post-Intelligencer
David Stern Has Given Up On Seattle
, Tom Ziller,
AOL Sports
NBA commissioner talks Sonics in Time magazine
, Monica Guzman,
Seattle Post-Intelligencer
Shaq shares in fans' dismay
, Jim Moore,
Seattle Post-Intelligencer
Stern is no help
,
Seattle Post-Intelligencer
Silly Old Man
,
Supersonicsoul
Don't let the Sonics leave town
, Mike Kahn,
Fox Sports
David Stern Does Not Need You
, Tom Ziller,
AOL Sports
Stern presents himself as a Bennett accomplice
, Jim Moore,
Seattle Post-Intelligencer
Worth fighting for
, Dave Zirin,
Sports Illustrated
Sonics Death Watch
, Sherman Alexie,
The Stranger
Because I'm in a bad mood, here's some random links hating on David Stern.
How David Stern is Killing the NBA
,
New York Is The Mecca
David Stern is making mistakes
,
YAY Sports NBA
A Whole New Ball Game? NBA Admits Its Mistake
,
New York Times
Did David Stern Just Ruin Basketball?
,
Motown Sports
David Stern is a Chump
,
Tufte's Economics Classes Blog
David Stern Owes a BIG Apology
,
Sabernomics
David Stern: King Hypocrite
,
Sports Frog
NBA Commish David Stern: Jackass du jour
,
Phoenix New Times
David Stern, Fashion Killer
,
Can't Stop The Bleeding
Below, a photo gallery of David Stern's finest moments while he's been the boss of the NBA. Some of them are slightly abstract, but I'm sure you can work out what most of them are. (And yes, some were just horrible tragedies, but they happened on David Stern's watch so he can wear it, the same way he takes credit for the Bird/Magic/Jordan NBA boom.)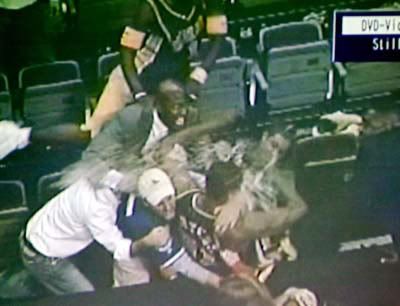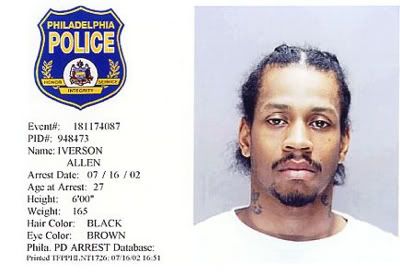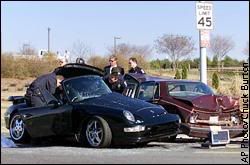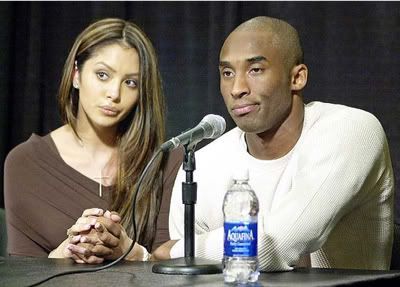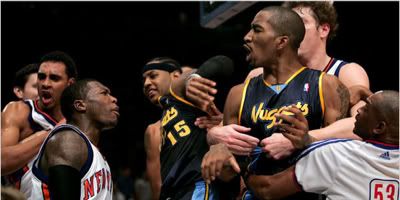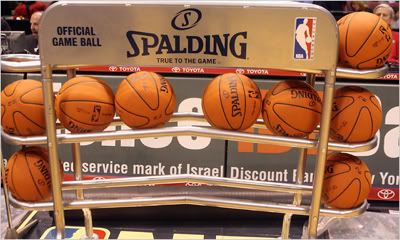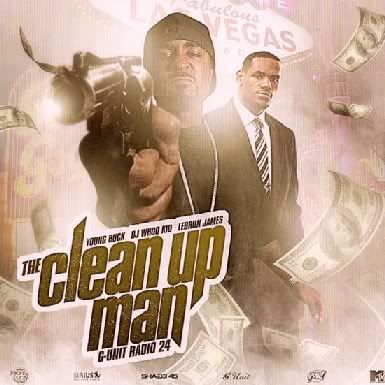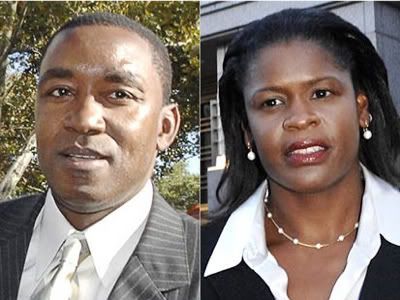 IF I'VE FORGOTTEN ANYTHING, LET ME KNOW!