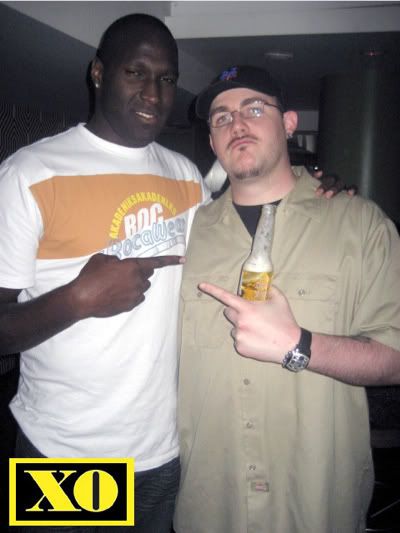 XO is generally the spot for most NBL players when they're in town, but it's cool when you get a legit potential NBA future first round draft pick coming down to hang out. Nathan Jawai was cool as hell - we had a quick chat about the draft and my prediction that he'll go anywhere between 24-30, guessing that once teams see his combination of size and speed that he'll rocket up the charts - and his presence also ensured I was only the second tallest person in the club for once. If you're trying to judge his height, I'm 6'6" in shoes.
I can't wait for the "THIS WEEK AT XO" post that I'll be putting up later today or tomorrow, as
Big Kev (R.I.P.)
would say, "I'M EXCITED!".