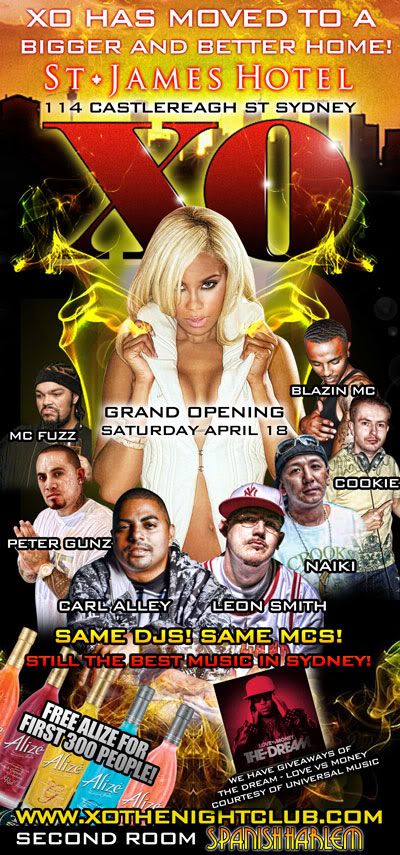 I've already
answered most of your questions
, but to recap...
- Yes, it's one cover charge for two clubs.
- Yes, we're using the same DJs and MCs as we've always used.
- Yes, we're opening an hour earlier (9pm).
- Yes, we're closing at the same time (5am).
- Yes, we're still playing the best music in Sydney (you wouldn't believe how many people have complained about what they've had to put up with at other spots).
- Yes, you can get on the guestlist via the same channels (refer to the above link for how to hook yourself up).
- No, we don't mind if you went to other clubs during XO's two week break. In fact we encouraged it, it will help show you what they don't have compared to us!
See you there this Saturday!