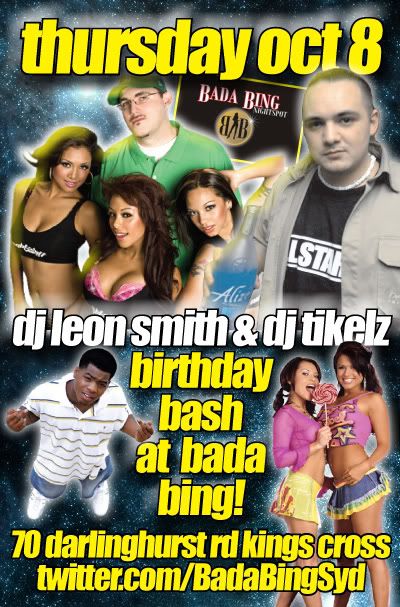 If you're not there, you're getting written out of the will. Here's
the recap of my birthday
at XO last year, the annual joint birthday party with the Allstar DJ Tikelz (we share the same birthdate, pimpin pimpin). Also in the building will be Hunter Bar celebrity Vanessa, whose birthday is the day after me and Tikelz.
If you want to get on the free guestlist, hit up the
Facebook event page
! If you're in Sydney and not there, we're no longer friends. And I'm not referring to Facebook friends, I mean real life friends!